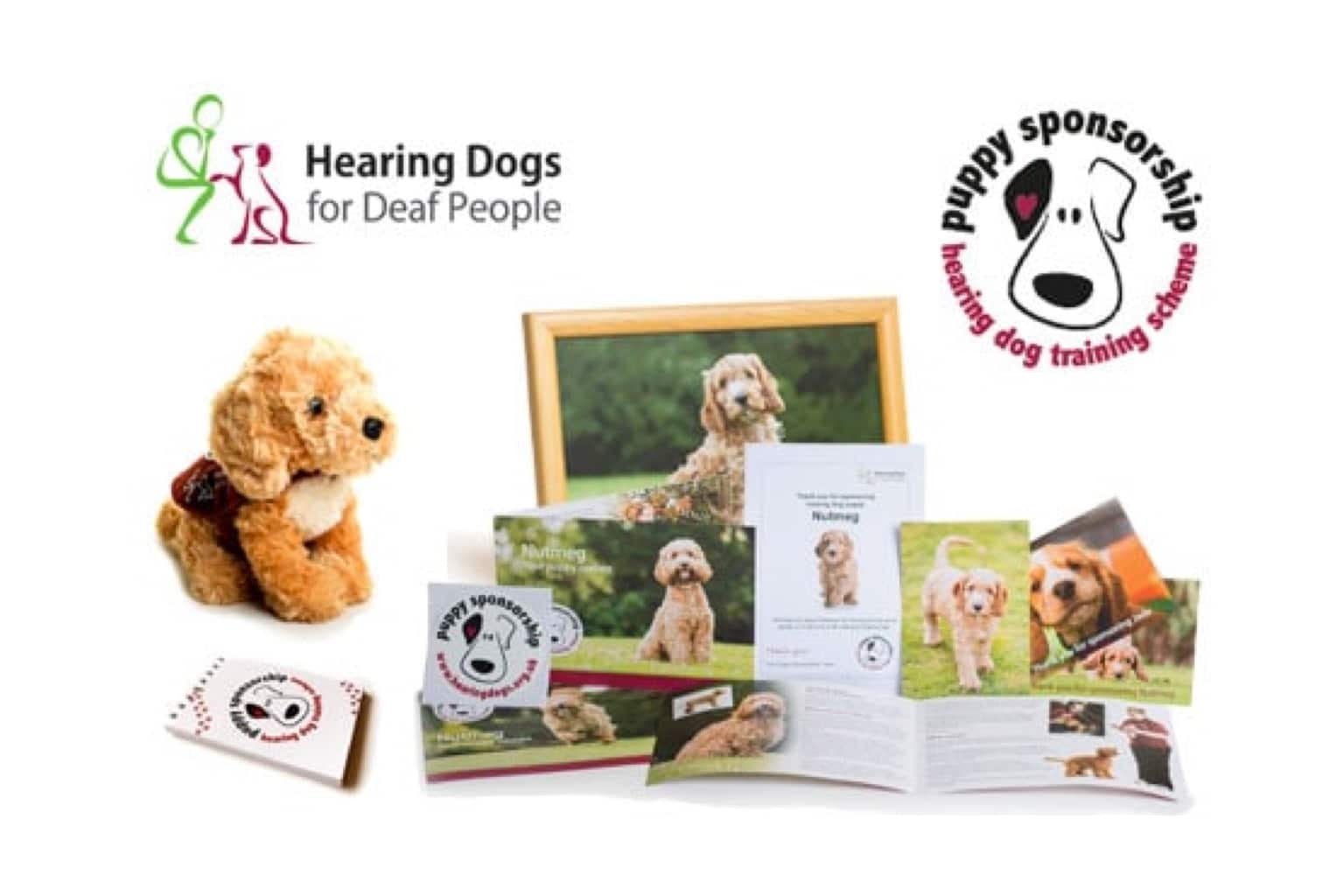 Sponsor a Puppy Luca
Luca loves to snooze. He goes into a deep sleep next to one of his toys, nose twitching, little puppy sides going in and out. When he wakes up however, it's a different story for a different puppy! He's so confident, tail wagging excitedly, exploring everywhere. . Of all the toys in all the world, Luca's favourite is… a hair scrunchie.
He loves chewing his toys but he takes great care of the scrunchie. He carries it around with him everywhere. Will Luca become more snoozy as he grows, or more active? Will the hair scrunchie always be his favourite toy or will he eventually chew that to bits too? And whose life will he turn around, helping a deaf person to reconnect with the world around them? Sponsor Luca today and find out!
What you get
For just £3 a month and you will receive a fantastic welcome pack, comprising a sponsorship certificate you can hang proudly on your wall and regular updates and pics.
When you donate £5 a month or more, you also get a cute, cuddly toy dog.
> Sponsor Luca the Puppy