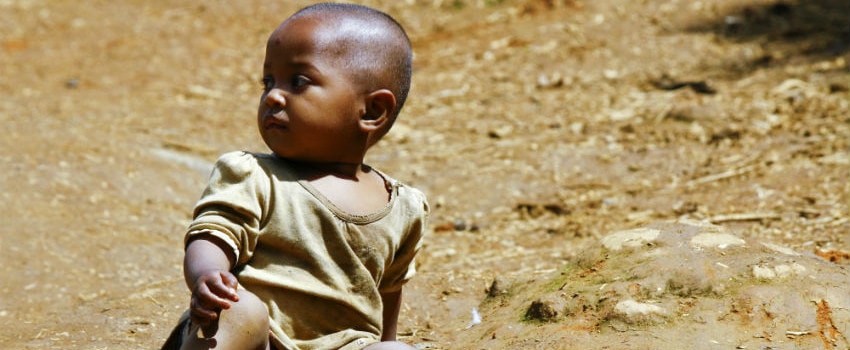 British Public Shows It's Generosity With Millions Raised For Crisis in East Africa
The British public has once again showed its generosity by helping to raise £50 million in 22 days for East Africa. The money will be used to enable aid agencies to step up their efforts to deliver food and assistance to millions of people who are on the brink of starvation. The total amount raised by the UK to help with food shortage in Yemen and East Africa is £72 million when you include the £15 million the UK government has also contributed.
Helping to save lives
This means the British people are already helping to save lives says Saleh Saeed CEO of the Disasters Emergency Committee (DEC). Mr Saeed says the £50 million raised for East Africa will provide millions of people living in the drought afflicted areas with food, water and access to medical care for more than two years. The Yemen appeal which was launched back in December last year has so far raised £22 million.
Assistance being delivered despite of obstacles
More assistance is already being delivered to those in need in spite of the fact that there are many challenges. For example, as a result of the conflict in Yemen the cranes in the port of Hodeida have been destroyed. In South Sudan fighting is taking place and in Somalia vast swathes of the country are controlled by terror groups who have blocked access to aid. Famine has been declared in parts of South Sudan and in Somalia people face the prospect of starvation with roughly 20 million people affected.
All the leading charities are contributing
The DEC is made up of the UK's leading charities and is lending its support in East Africa where food shortages are most acute. According to Mr Saeed there have been reports that the delivery of aid has had an immediate impact to the lives of people affected by the crisis. Concern Worldwide has set up a nutrition centre just outside Mogadishu the capital of Somalia. Save the Children is also working with about 40 drought affected communities in Ethiopia and Somalia and providing them with food, water, and medical care. Oxfam is delivering water and providing sanitation to hundreds of thousands of people in Kenya.
Still lots more to be done
Mr Saeed said whilst the he was very grateful for what has been provided so far, there is still far more to be done as the crisis get worse. He added that the UK can be proud of its response to the East Africa and Yemen appeal. A lot of money has been raised and the UK government and the British public are leading the charge.
Comments are closed