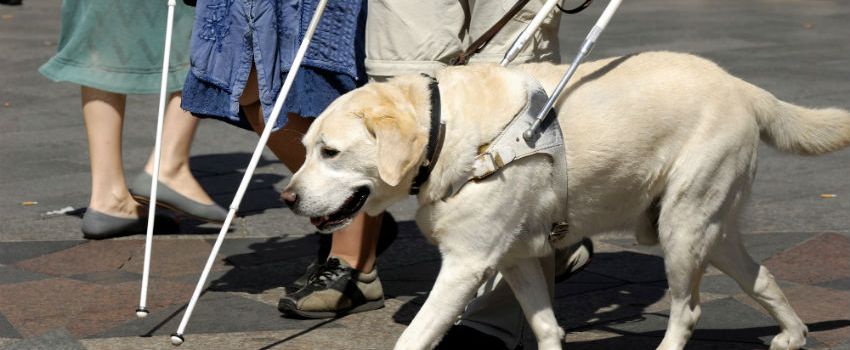 Jessica Kellgren-Fozard in an internet celebrity who also happens to have be deaf and disabled. Not surprisingly Ms Kellgren-Fozard isusing her fame to support a charity that provides dogs that help hearing impaired individuals. Jessica has a YouTube following and is posting videos in a bid to raise £1,000 to sponsor Leo the puppy who will one day be one of the 900 plus dogs that have been paired with hearing impaired humans, assisting them with every day activities.
Overcoming isolation
On her fundraising page Jessica tells readers that she knows intimately what it is like living with disabilities and being deaf. She says there is a feeling of worry and isolation and that she is lucky to have a couple of dogs named Tilly and Walter who provide her with comfort whenever she feels in need of it. Jessica says no one should ever feel isolated and hopefully with the support of her followers, Leo will go on to provide assistance to someone and ensure they never feel that way again.
Hearing Dogs For Deaf People is thrilled
Rachel Annetts a fundraising manager with Hearing Dogs responsible for Brighton says the charity is thrilled that Jessica has chosen to raise money for it. The charity receives absolutely zero in terms of government funding and is therefore completely dependent on the kindness of supporters in order to continue training dogs that transform the lives of hearing-impaired people. Ms Annetts adds that Jessica's campaign will help a lot. Not only do these guide dogs make their human partners aware of important sounds that could save their lives such as smoke or intruder alarms, but they also provide emotional support as well.
The charity is grateful
Ms Annetts concludes that guide dogs are critical for many hearing-impaired people because as Jessica notes they do experience a sense of loneliness and isolation. Anyone who chooses to support Jessica in her efforts to raise money for Hearing Dogs For Deaf People will be directly aiding deaf people move away from a life of loneliness and reconnect with the world so the charity is extremely grateful. At present one in five UK residents experience some form of hearing impairment and this will increase to one in four over the next one or two decades.