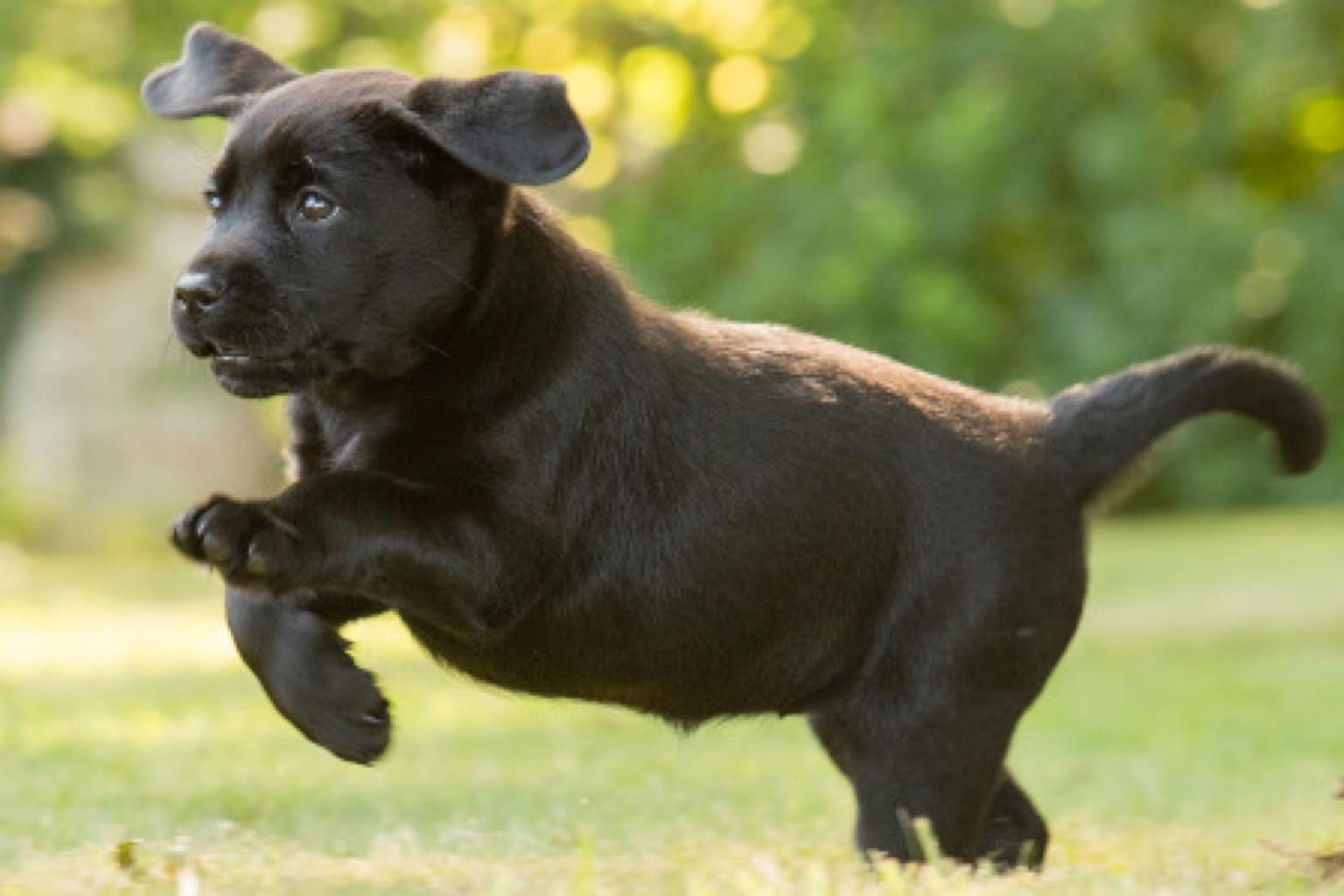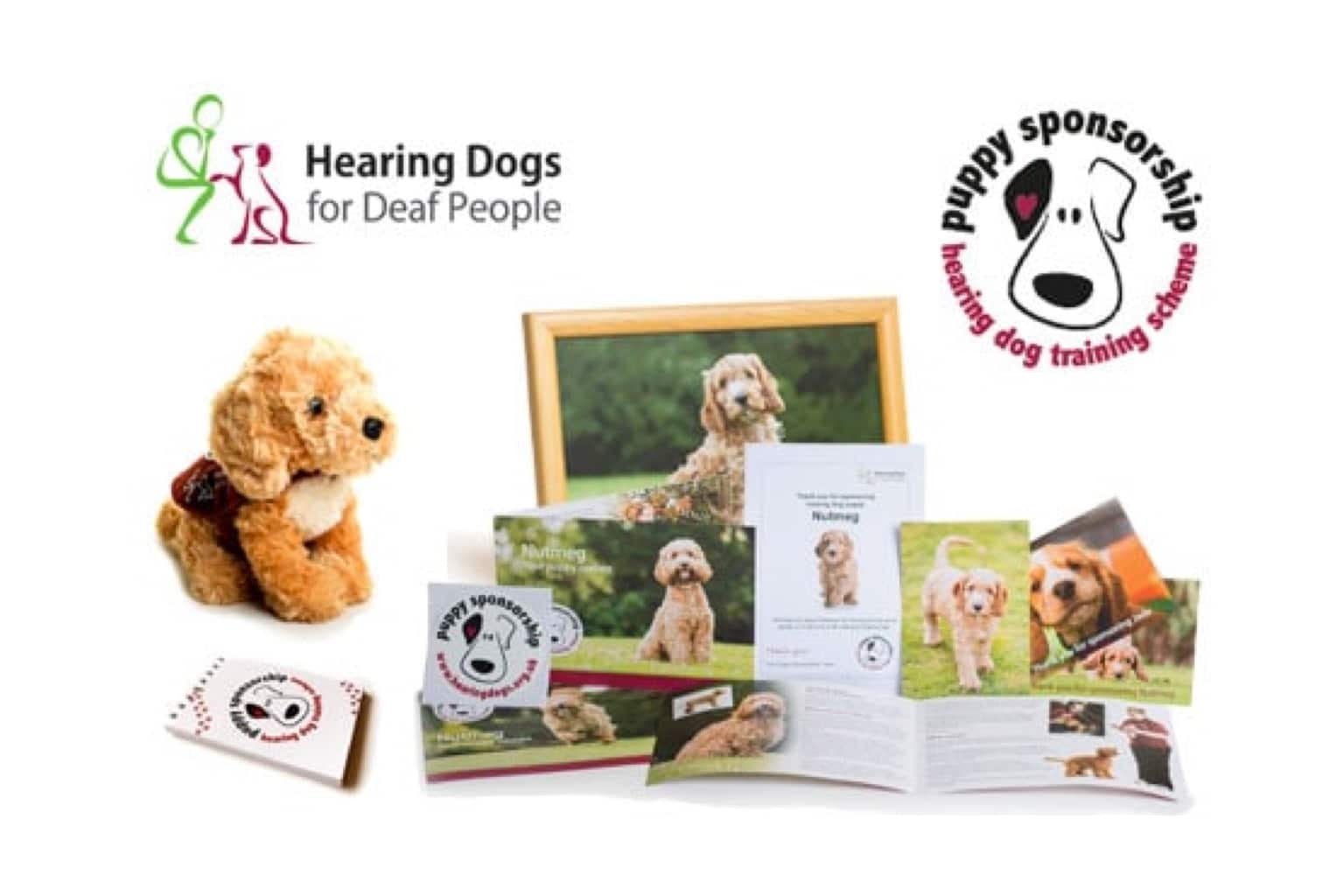 Sponsor a Puppy Robyn
All our sponsor puppies enjoy eating, but it's Robyn's favourite pastime. She gets so excited by food that she makes a funny snuffling, snorting sound when she's tucking into her bowl. Robyn is being looked after by volunteers who tell us all about her: "Robyn likes attacking the broom! She chases it around, trying to defend her home from this marauding villain. She loves our slippers and very rarely allows us to wear them both at the same time. We'd describe her as 'fast and furious, bright and beautiful!'"
Will Robyn always get a bit distracted by brooms and slippers? How beautiful and brainy will she become? And who will she eventually help to leave behind the isolation that deafness can sometimes bring? Sponsor Robyn today and find out!
What you get
For just £3 a month and you will receive a fantastic welcome pack, comprising a sponsorship certificate you can hang proudly on your wall and regular updates and pics.
When you donate £5 a month or more, you also get a cute, cuddly toy dog.
> Sponsor Robyn Today