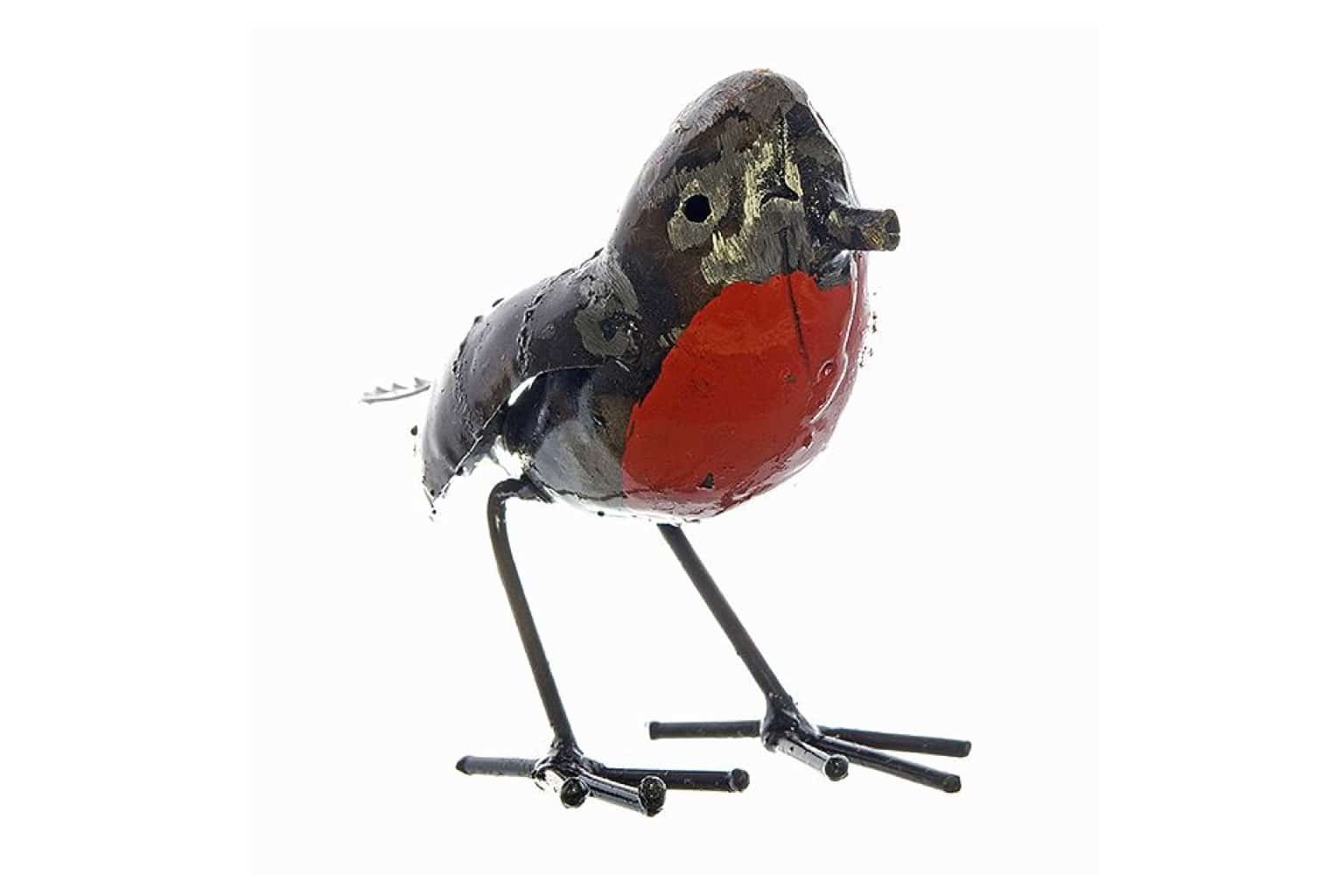 Recycled Metal Robin Sculpture
This lovely little robin is constructed from recycled steel oil drums. Once the metal has been cleaned it is then cut into the different parts of the sculpture and then hammered into shape by hand. This delightful sculpture would make the perfect desk ornament for friends or family.
Why not support the National Trust in its conservation efforts by buying one today? This is a popular item on the National Trust eShop – in fact, in 2015 the profit from this metal robin enabled the National Trust to buy enough stone to build 5,222ft of dry stone walling. That's the length of 17.5 football pitches!
What you get
A beautifully crafted sheet metal Robin.
Dimensions: H13 X W7 X D15CM (approx).
FREE delivery on orders over £50.
> Shop Now