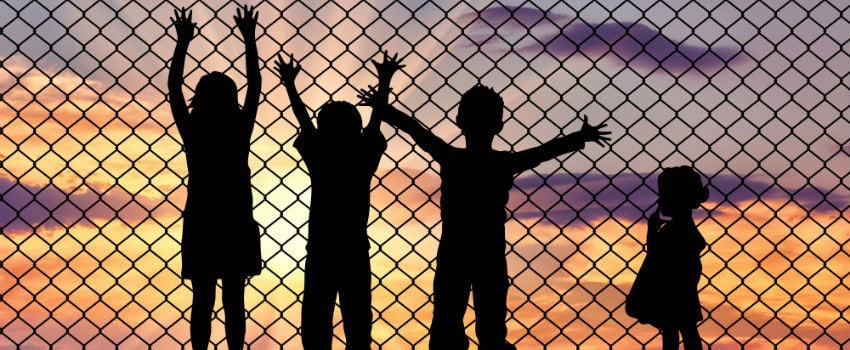 Unicef Says Its Education Programme is Drastically Underfunded
Unicef the international aid agency says that a shortfall in funding is posing a threat to the education of millions of children who find themselves caught in the middle of conflicts or disasters. Of the US$932 million required by Unicef this year for the agency's education programmes, it has only received less than $115 million in voluntary contributions. Unicef needs the money to deliver education to as many as 9.2 million children that have been impacted by humanitarian crises.
Growing up without knowledge or skills
Unicef Goodwill Ambassador Muzoon Almellehan says that is children fail to receive an education they grow up without the knowledge or the skill required to make a contribution to the peace and development of their countries. She adds that for the millions of children living in war zones the threats are even more severe. The fact that the children don't go to school leaves them vulnerable to child marriages, forced labour and even recruitment by armed militia.
Access to education is why people are fleeing
One of the main reasons many families choose to flee their homes aside from being driven out by conflict is the pursuit of educational opportunities for their children. According to the results of a survey of refugee and migrant children in Italy, 38 per cent said they came to Europe to obtain access to educational opportunities. Another survey conducted in Greece showed that nearly one third of parents or guardians said education was the main reason they left their countries and came to Europe. For children who have experienced the horrors of war, education can very well be lifesaving.
Education is the path to peace and prosperity
Muzoon says that when she and her family fled Syria in 2013 she was terrified that she would never go back to school. But upon arriving in Jordan, fortunately there was a school in her camp. Muzoon says she felt relieved and hopeful because school gives children like herself the chance at having a peaceful and prosperous future. As an educational activist as well as being a refugee from Syria, Muzoon has partnered with Unicef to speak on behalf of millions of children that have been displaced by conflict and do not have access to education.
 "I urge world leaders to invest in the futures of children living in emergencies — and by doing so invest in the future of our world," Muzoon said.
Comments are closed