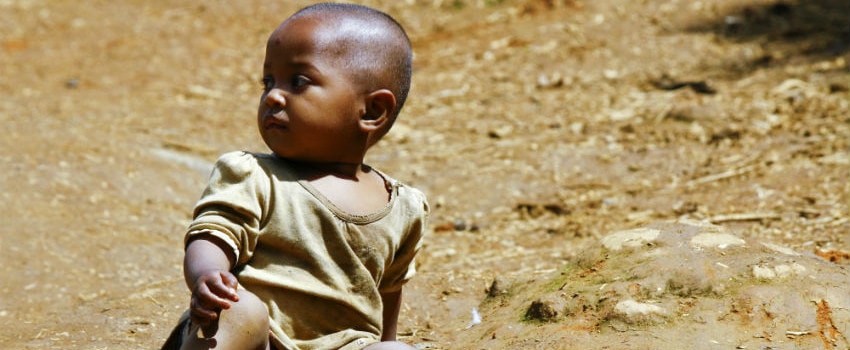 UNICEF Says The Drought Situation In Africa Getting Worse
UNICEF says that there are 1.4 million children in drought ridden Somalia that will likely suffer from acute malnutrition this year. That is a 50 per cent increase from the first estimate which was made in January. The figures include more than 275,000 children who are likely to face a severe form of acute malnutrition which is life threatening and are nine times more likely to die of diseases such as measles or cholera. UNICEF spokeswoman Marixie Mercado says the combination of dehydration and malnutrition added to displacement is deadly for children.
Children could die within hours
Ms Mercado added that a child that was severely dehydrated and malnourished can die within a few hours if they fail to receive treatment for diarrhoea or cholera. Measles is also a major threat because it is airborne and can spread like wildfire in the camps. It is estimated that 2.9 million people in Somalia face the prospects of famine. In North-East Nigeria, South Sudan and Yemen 17 million people are at risk says the United Nation. In pockets of South Sudan, famine has already been declared.
Huge increase in children suffering from malnutrition
So far UNICEF has treated roughly 56,000 Somali children for malnutrition since the start of the year which represents an increase of over 88 per cent over last year said Ms Mercado. UNICEF funds nutrition and cholera centres but has no data on how many children have died from hunger and disease in Somalia. Ms Mercado said that during the 2011 famine an estimated 258,000 people perished over a year and half period. 133,000 of the people who died were young children.
"Every mother I spoke to said their children were sick, either with diarrhoea, or vomiting or feverish. Most had never been vaccinated before because of the insecurity across the country," Mercado said. "The pace and the scale of displacement have risen exponentially."
Millions displaced
Approximately 615,000 Somalis have had to flee their homes since last November because of the drought and crop failure. They join the 1 million people that have already been internally displaced. The UN has managed to achieve approximately 60 per cent of its funding target for its humanitarian appeal of US$ 720 million for Somalia. A spokesperson for the agency said it is in a race against time.
Comments are closed