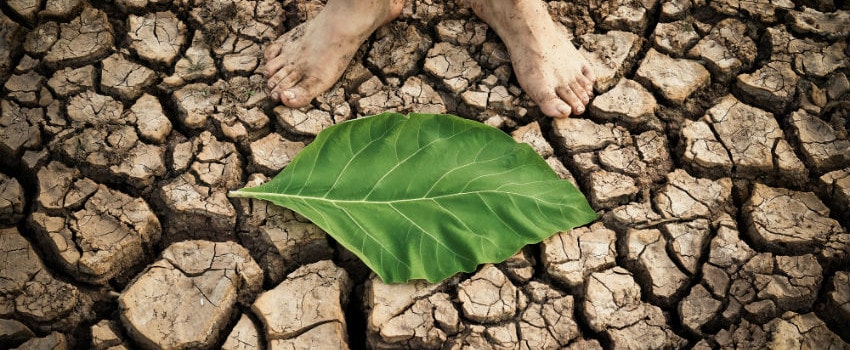 Oxfam Says Climate Change Already Impacting Africa
Oxfam said ahead of the recent Climate Change March on Washington, that global warming is responsible for making drought and humanitarian disasters worse. The United Nations Food and Agricultural Organisation (FAO) estimates that roughly 12 million people across Ethiopia, Somalia and Kenya are at risk of starvation due to recurring droughts. The agency believes that Somalia in particular is at risk of entering into a state of famine for the second time in six years.
Climate change a real threat
Nigel Tricks, regional director for Oxfam said in an interview that in East Africa, climate change is a very real problem that poses a threat today in East Africa. Mr Tricks added that what were once previously thought to be once in a lifetime droughts now seem to be routine. According to Mr Tricks, for the first-time camels and donkeys which are typically resistant to lack of water are dying by the score and this is causing havoc in the lives of pastoralists.
Thousands of people participated in the March
Thousands of people took part in the People's Climate Change March held in Washington at the end of April. Last month President Trump signed an order to repeal climate change regulations that were enacted under the Obama administration. President Trump was keeping a promise to provide support to the coal industry and the move was provocative because it raises the question of whether the US will support an international deal in the fight against global warming.
Years of low rainfall
Oxfam says that this is the third year of very low rainfall in East Africa and this is combined with above average temperatures, which is part of trend that started in the 1980's. One activist for an aid agency said that in the Kenyan town of Kilifi, people were going hungry and cattle were dying as a result of drought which really started to have an impact last year. Southern and Eastern Africa were hit badly by drought in 2016 which was exacerbated by El Nino which is when the surface temperature of the Pacific Ocean rises. The combination of the two has wilted crops, slowed economic growth and caused food prices to rise.
Comments are closed