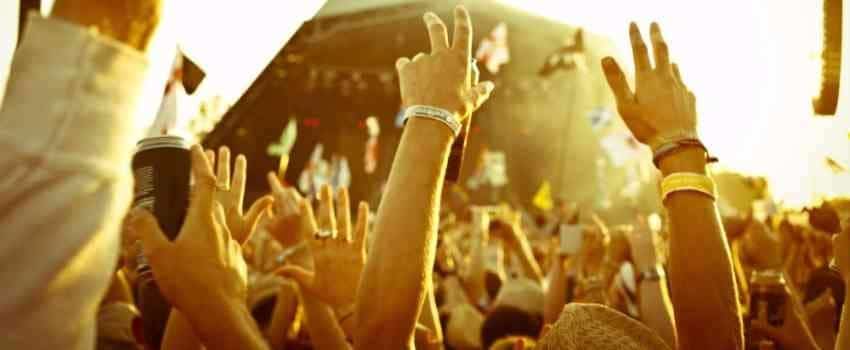 Oxfam Looking For Volunteer Stewards For This Summer's Festival Season
If you want to spend this summer attending some of the UK's best festivals, you should apply to Oxfam to act as a festival volunteer. The charity is looking for friendly people to be staff at festivals across the country during the summer such as Glastonbury, Shambala, Latitude, Leeds and Boardmasters. For those folks who sign up, they will have the opportunity to develop important new skills, make new life friends and enjoy the festivals free of charge. Organisers of these festivals pay Oxfam for volunteer stewards and this is one of the way Oxfam raises money to fund the important work it does fighting poverty.
A dream for music lovers
George Upcott of Oxfam says if you are a music lover then being a volunteer at festivals will be a dream come true. Each volunteer does three shifts at each event, but in between shifts volunteers are free to enjoy themselves just like any other attendee. The best thing about becoming a volunteer says Upcott is the chance to meet a great bunch of other like-minded people. Volunteering either as a campaigner, steward or at an on-site Oxfam shop is the ideal way to not only have a great time but also help Oxfam in its fight against poverty all over the world.
Help keep people safe
People who volunteer at festivals help keep people safe and offer information and advice to festival attendees. The type of jobs they carry out including welcoming attendees, checking their tickets or wristbands and controlling access to stages as well as managing crowd numbers. The stewards act as the face of the festival and take care of all areas such as campsites, gates and arenas.
The great leveller
Mark Grayson who has been a volunteer for the last 25 years says at Glastonbury there are more than 2,000 Oxfam stewards with people ranging from 18 years' olds up to people who are in their 70's. Grayson says it's a great leveller. Everyone leaves their normal lives behind and it's no longer important what car people drive, where they live or what their background is. He adds there is no pretentiousness and everyone displays a sense of warmth with the community raising money for Oxfam.
Comments are closed